Welcome to Lapland, Finland. What kind of adventure would you like to have?
We have travel packages for every type of traveler, all filled with exciting activities so you'll never be bored. Enjoy Lapland the way you want to.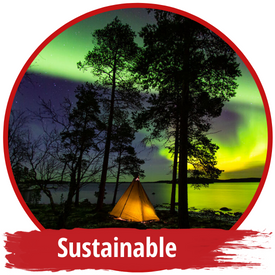 Lapland is a sustainable destination that has become one of the top vacation spots in Europe. Today, more and more travelers are choosing sustainable destinations.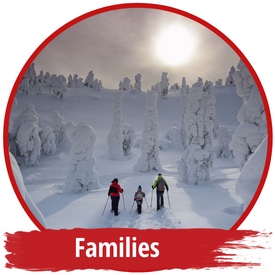 Have an unforgettable adventure with your kids. We have several family vacation packages that focus on making sure that everyone in the family have an amazing time.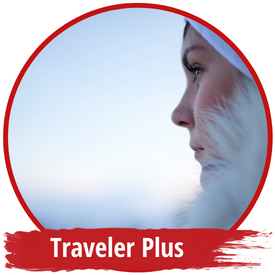 Traveler Plus is our luxury service that offers you a premium experience. We have selected only the best trips to Lapland, taking care of all the details…
Located in the unexplored part of Finland. Lapland is the closest thing to a winter wonderland you can find. Choose the best city for you.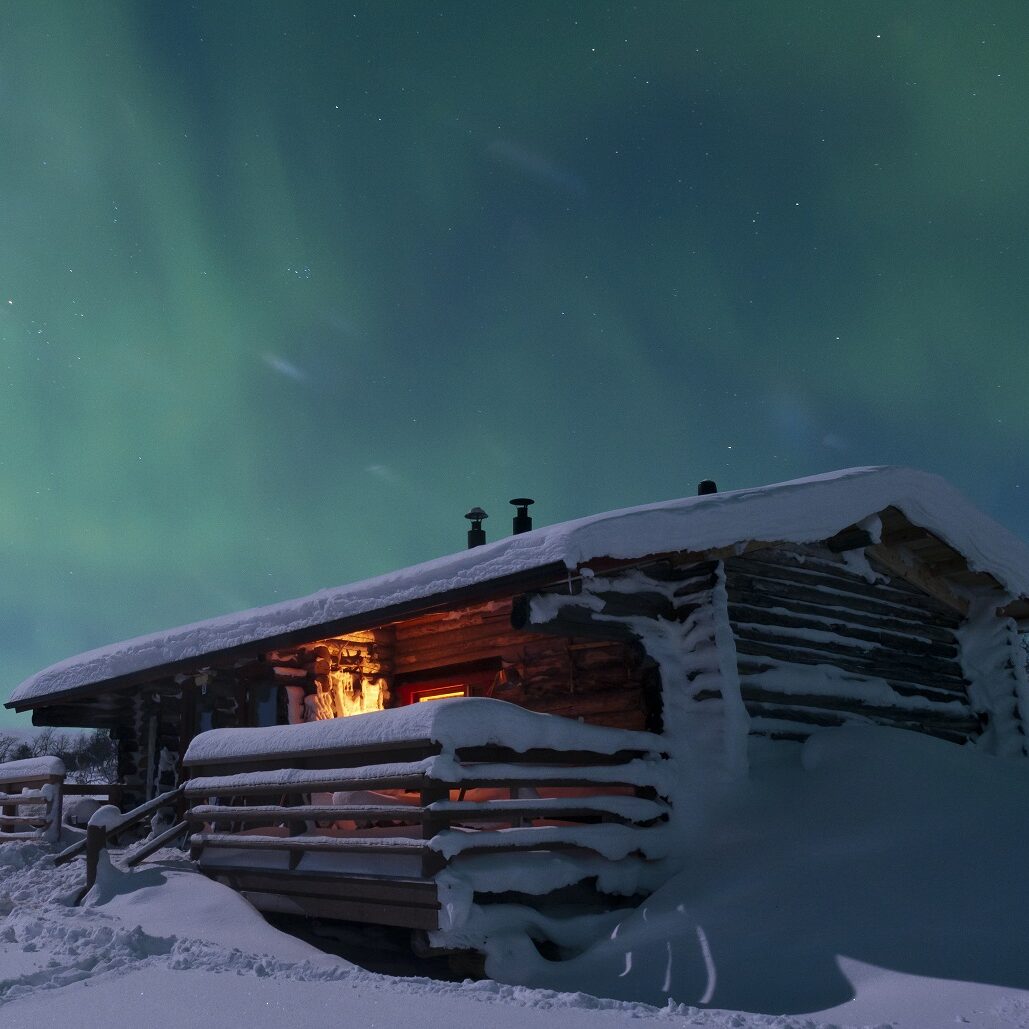 Dates to travel to Lapland
Don't miss out on the opportunity to travel to Lapland during Christmas, New Year's Eve, Easter… Choose the best date for your schedule.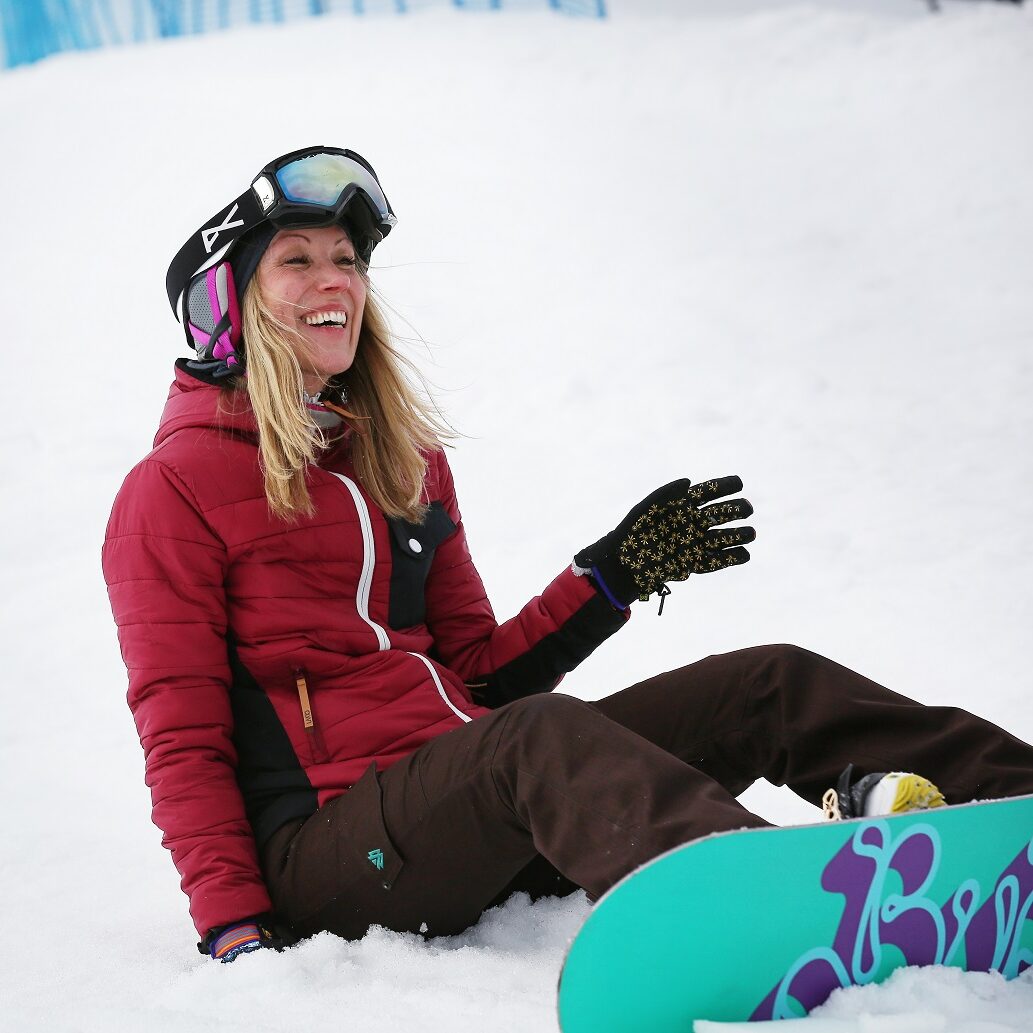 Where are you traveling from
Miami, New York, Madrid, London… Just let us know where you are traveling from and will get you the most direct flight to Lapland.
Are you looking for the best trips to Lapland, Finland? We at Santa Claus in Lapland choose our programs with the highest quality guarantee.
Are you coming with us?
We are #SCIL, part of the Contuhijo travel group. We intend to be your travel agency for your next family vacation. We offer you a wide variety of travel packages for families, all of which have our quality guarantee. We have a selection of exclusive trips, in which children of all ages, will be the focus of all these great adventures we have to offer. With this trip, you and your family will make amazing lifelong memories. Trust us, we are the leading experts in family tourism to Lapland.
Do you remember that feeling?
Experience the look of surprise on your child's face all throughout this vacation. It will bring you back to a time when you had the same innocent wonder. A vacation with your children is one of the best gifts you can give yourself. Enjoy the opportunity to discover treasures that you had already forgotten, like looking for hidden caves in the mountain, searching for shapes in the clouds, finding that special shell on the beach… these are some of the small pleasures in life. Let us be part of your great adventure and plan your trip of a lifetime, that way you can focus on having fun. Traveling to Lapland will guarantee an amazing vacation.
What are our trips like?
Viaja Con Tu Hijo family trips are a great opportunity to see our world and all its amazing destinations. Make your dreams into a reality and see the world like you never imagined you could. Discover different places and experience new and exciting adventures. Enjoy this trip with you family, meet new people along the way and possibly make new friends. Spend time with the adults as your children get to know others their own age. Relax and enjoy your family vacation, let us handle all the details. Our trips to Lapland with #SCIL are extraordinary.
Welcome to our website for authentic Lapland travel, where we make sure that every family is satisfied with their experience. You and your family will become the protagonist of the most amazing story, participating in adventures full of once in a lifetime moments which make our travel packages different from any other. Our family travel packages to Lapland, Finland have our SCIL guarantee. We are passionate about traveling with families!
Traveling with children to Lapland – We are passionate about families traveling together. We are also the experts in Lapland, Finland. #SCIL is a part of #viajacontufamilia group, who have been the pioneers and leaders of family tourism in Spain since 2008. With our experience we can offer you the best deal, so that you can enjoy a magical family vacation that is designed especially for children. You and your family will feel the magic of Christmas as you get lost in this winter wonderland. All our vacation packages will have once in a lifetime experience that your children will remember for the rest of their lives. Lapland is an extraordinary destination to travel with kids, where everything you can imagine when you think of Christmas will become reality. The snowy landscape, the lights sparkling above, the reindeers nearby, all of this and more comes together to create a special place that will allow your family to feel the magic all around you. Santa Claus and his elves are there to welcome you and your family all year round. #Lapland
Preferred travel destinations to Lapland… Whichever city in Lapland you decide to travel to, you will be surrounded by the beautiful landscape of Finnish nature. Where the silence and peacefulness are ever-present and will make you feel as if the world is standing still. Lapland has a spectacular winter with breathtaking landscapes with fresh snow and temperatures that can reach below 0°F. During the darkest time of year, the sun barely makes an appearance on the horizon. Because of these ideal conditions, you may have the opportunity to watch a natural phenomenon dance across the sky. Lapland is one of the best locations to see the Northern Lights since they can be visible around 200 days out of the year. We at Santa Claus in Lapland have carefully selected each location that can be found throughout our travel packages. Each destination brings together the most outstanding locations and most exciting activities to create the best tourist package to Lapland out there. And remember to enjoy the silence… #Destinations
Travel dates for Lapland… Wonderful spring, summer full of life, autumn filled with colors or extreme winter. The feeling of being in nature is like nothing else and studies have shown that it can reduce stress and improve your mood. With Lapland's multiple national parks, you are only a few moments away from being surrounded by nature any time of year, and due to Lapland's location in the Arctic Circle each season is completely different. Spring brings the trees, animals and people to life with its warmer days. You can see as the snow is beginning to melt and hear the birds returning from their journey south. Summer can be separated into two phases in Lapland, the first half being the Midnight Sun of June and July. This is when the sun stays visible throughout the day even when it is… you guessed it, Midnight. Then there is the harvest season from August to September, where fresh berries and earthy mushrooms are being picked to create delicious treats. As Lapland moves into Autumn, you'll begin to see the beautiful colors of fall or as the Finns call it "ruska". Enjoy your time outdoors before snow falls once again. And finally, we have winter. This is the season of magic when the Northern Lights dance across the sky and fresh white snow covers the forest. When "kaamos", or Polar Night, surrounds Lapland in a veil of darkness and magic, that makes sitting in front of a fireplace with a hot chocolate that much more enjoyable. No matter what time of year you choose to travel with your family, there will always be something to see or do. #Dates