Pick your starting point and join us on an adventure to Lapland. Discover the last paradise of Europe.
Where are you traveling to Lapland from? Let's start your journey to this magical place by picking your point of departure.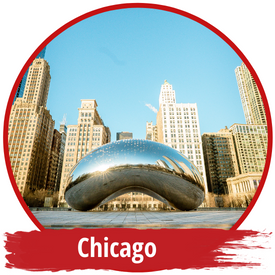 Traveling to Lapland from the US is possible and quite easy with Santaclausinlapland. We organize your flights, so you don't have to. Are you coming with us?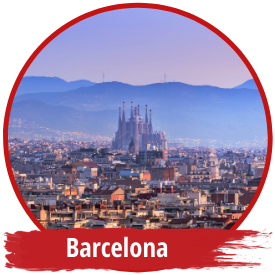 Take off from Barcelona and fly non-stop to Lapland. Travel to Finland and make your families dream come true without having to stress about planning your next trip.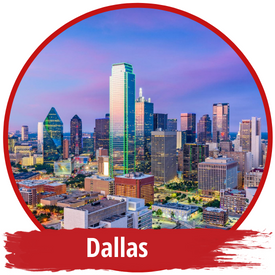 Dallas lives up to its Big D moniker in terms of offering an extraordinary range of things to see and do. Now you will have your starting point for a wonderful trip to the Arctic Circle
No matter where you are traveling from or what city of Lapland you are going to, booking with us will take you one step closer to your stress-free family vacation. Enjoy your time with your family without having to worry about a thing, we will handle all the details and plans so that you don't have to. A vacation to Lapland is meant to bring joy to you and your family. It's a place where you can be at peace, surrounded by the beauty of nature all around you. Enjoy this time with your family and have the adventure of a lifetime. Discover the best travel package to Lapland that best suits your needs, travel dates, where you are leaving from and of course, the type of traveler you are.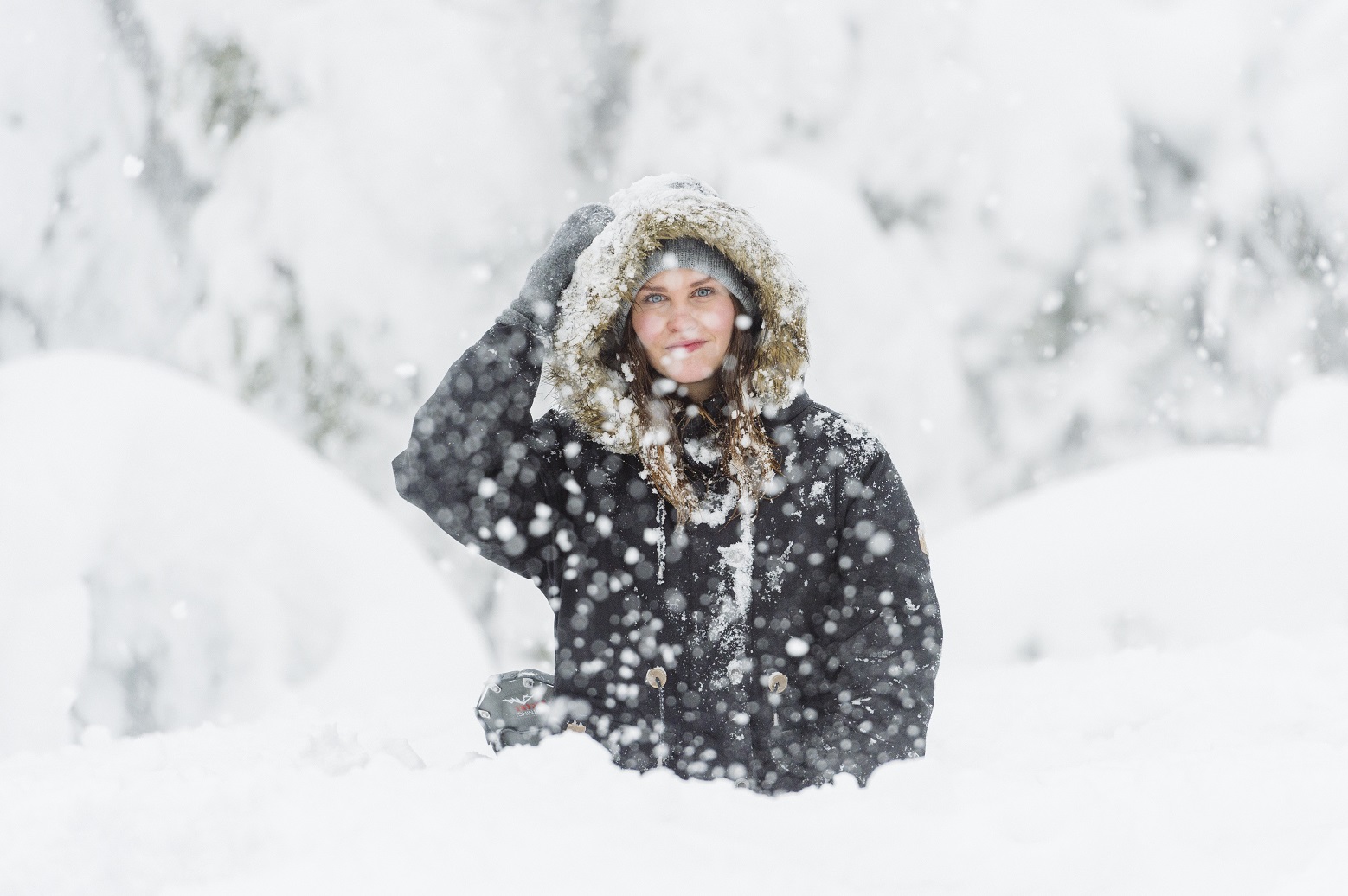 Make your vacation in Lapland an unforgettable memory by surprising your loved ones with a trip to Lapland. Book with Santa Claus in Laponia®, with the best guarantee and benefit from our exclusive offers. Don't miss out on the opportunity to travel to Finnish Lapland during the Constitution Bridge, Christmas, New Year's Eve, Kings, Easter… An unforgettable experience with full board, which includes taxes, transfers and activities with the most amazing excursions. Take off from Madrid or Barcelona and arrive in Lapland non-stop in just over 4 hours, accompanied from Spain by expert guides willing to help you with everything. Complete your experience with the most amazing excursions in the Arctic Circle: get on a snowmobile, enjoy an exciting sleigh ride pulled by huskies and reindeer, visit an amethyst mine. The little ones will ride mini snowmobiles or they can choose between various games in the snow, including snowshoes, not forgetting other activities such as snow karts or ice fishing. The long-awaited moment will come when the children will have a private audience with Santa Claus in his secret cabin in the woods, where he keeps a gift for each one of them. Ring in the New Year at the Arctic Circle. Welcome 2023 enjoying nature in its purest form in the country of Christmas.
We propose you to discover the authentic country of magic, hand in hand with Santa Claus in Lapland® with the impeccable technical organization and #PNEL guarantee. An incredible trip to Lapland, which is undoubtedly the last corner of Europe where the tranquility of nature still reigns and where everything is peace and silence. A destination full of emotions, style, luxury, nature and uniqueness, a great pleasure within your reach. Travel to Lapland, the perfect place to live a family adventure where you can meet Santa Claus in person and participate in excursions in the Arctic Circle, looking for the mythical Aurora Borealis. Housed in wonderful cabins, exclusive direct flights, guides and monitors in Spanish, in an extraordinary program where even the smallest detail is taken care of so that it is never forgotten. Lapland is the secret place where unforgettable memories are made. Travel to Lapland according to origin… In a place where snow, cold and lack of light are no obstacle to feeling your best, we find a large number of offers that make the trip to the north of Finland an adventure extraordinary. After a full day in intense contact with the most extreme nature, the sensation of traveling to Lapland continues in the form of relaxation in the sauna of our cabin and the opportunity to enjoy the best gastronomy in a great atmosphere that can only be found in the Arctic Circle.
Trips to Lapland according to your origin. Choose #SCIL
There is a place where the snow, the cold and limited sunlight is no obstacle to having the best time of your life. We have plenty of activities and excursions to make this trip to the Arctic Circle an extraordinary adventure. After an exciting day seeing everything that Finnish nature has to offer, come inside and enjoy a warm fireplace in your beautiful cabin, maybe relax in one of the many saunas Lapland has to offer, or have a delicious meal with your family. Lapland is a corner of the world where nature and civilization take on a different meaning than we are used to. Choose your point of origin and travel to Lapland with us and discover the last paradise in Europe.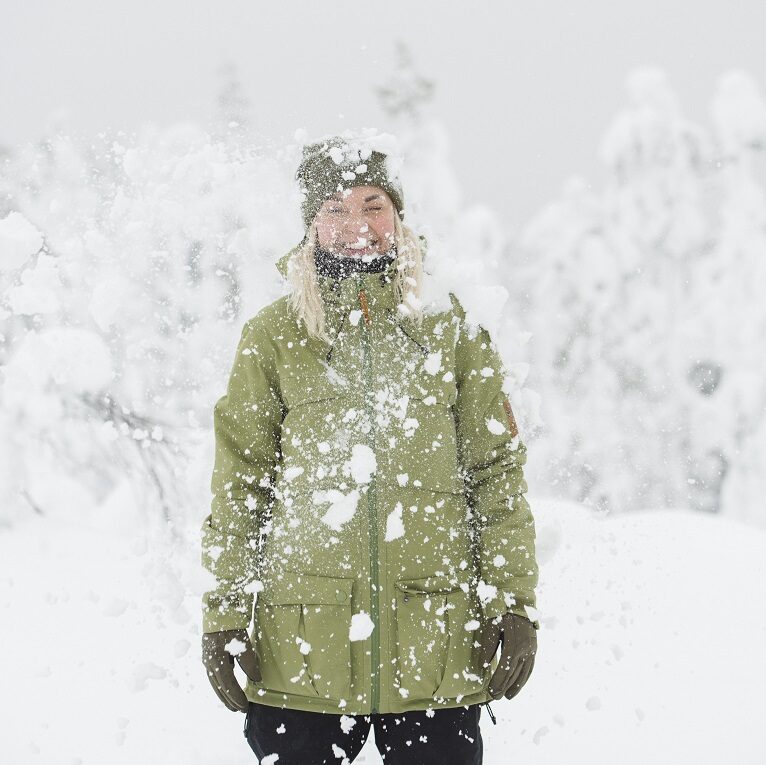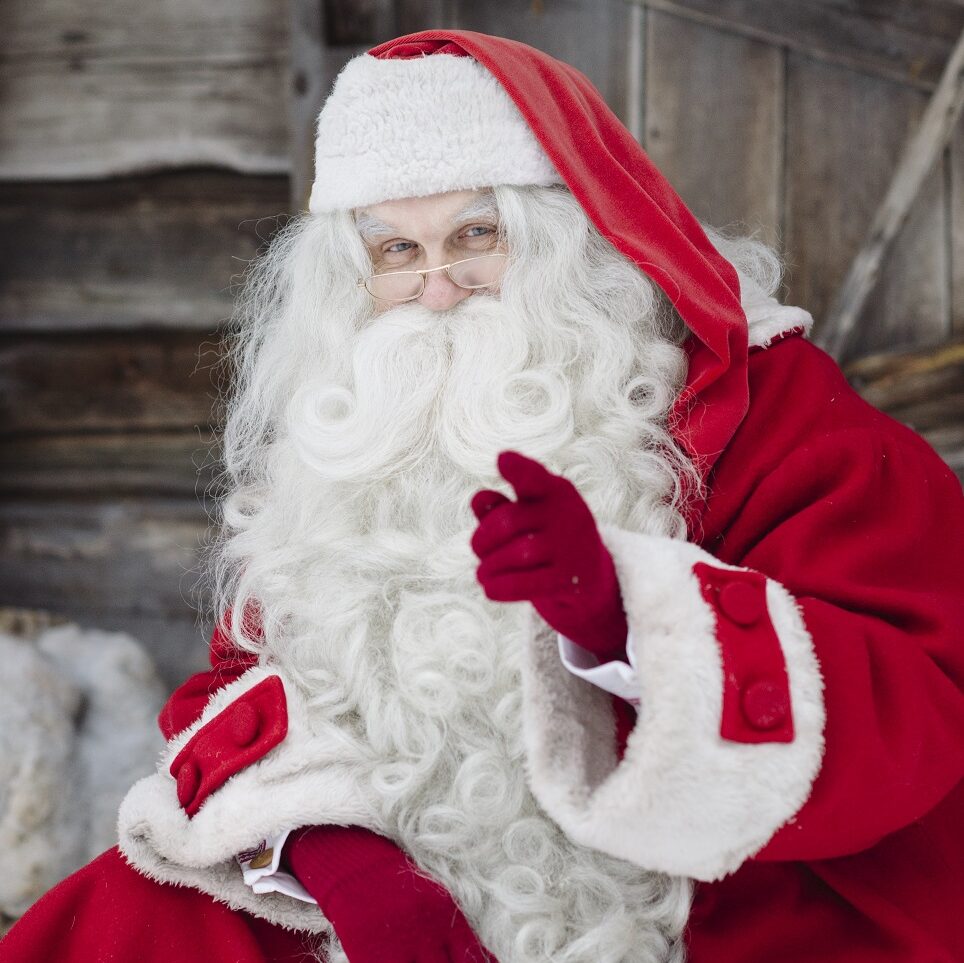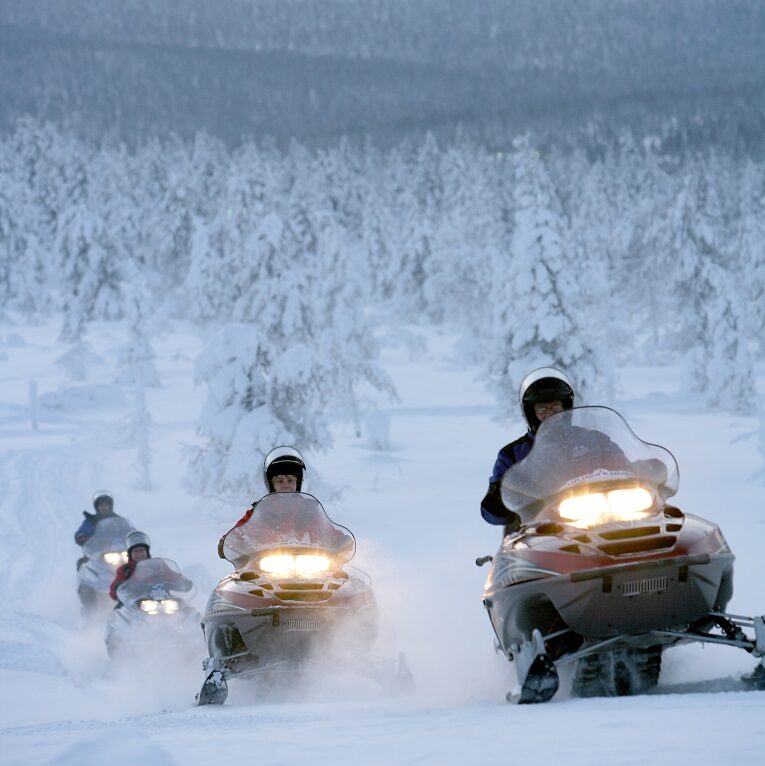 Trips to Lapland 2023. Pick the best schedule for your trip
When you travel to Lapland, you are entering into a true winter paradise. Not only is the landscape beautiful with over 700 hills covered in a lush forest, but there is also amazing wildlife to be seen, including over 200,000 reindeers. And of course, the most exciting of all, Santa Claus and his many lovely elves! He's always there to welcome you to this winter wonderland. Lapland is also one of the best places to see the Northern Lights, which are visible around 200 nights a year. We at Santa Claus in Lapland can guarantee the best quality programs with the most amazing experiences. Lapland is one of the best places to travel with family for a Christmas adventure and #SCIL have the best travel packages available. All our Lapland travel packages have something special for your winter travel adventure. Our travel packages include fantastic cabins for our main destinations, exclusive direct flights from Miami to Lapland, guides who are fluent in English and Spanish, and who focus on the individual to make sure that every moment of your vacation is spectacular. Best of all, our programs are filled with exciting excursions that will make this the most fun your family has ever had on vacation, with memories that will last a lifetime. We know that there are many options out there, but we are overjoyed that you trust us to plan your family vacation abroad. The perfect trip to Lapland exists and it will be everything you and your family have imagined. #riseabovetheordinary