Explore Lapland by picking a destination below, all of which are designed for family travel
Below are the recommended destinations in Lapland, the northernmost region of Finland. Each location below includes exciting excursions for the whole family. Get started today by picking the best city for your family vacation and your budget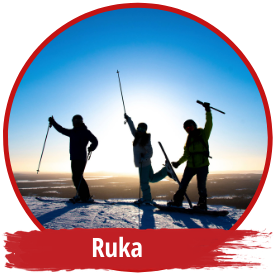 Feel as the stress melts away in this natural paradise, a place where you and your family can relax as we lead you from one amazing excursion to another.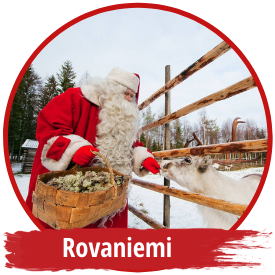 Santa Claus decided in 1985 that he would set up an office in Rovaniemi, the capital of Lapland. He wanted to make it easier for everyone to meet him!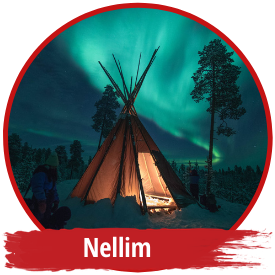 See where the wilderness of the forest meets the calm beauty of Lake Inari. A place where many claim is the best view of the Northern Lights.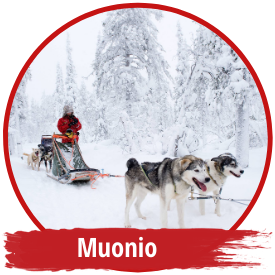 Muonio is surrounded by untouched natural beauty and is less than a half hour ride away from Pallas-Ylläs National Park, who have the cleanest air in the world.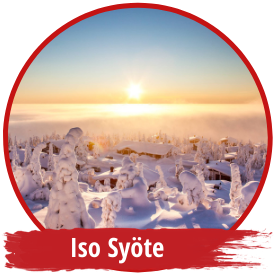 Iso Syöte is for those who want to experience an active vacation surrounded by nature. The Syöte National Park is less than 100 miles from the Arctic Circle.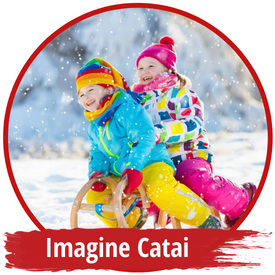 Imagine by Catai offers trips designed for the whole family, where everyone will be excited from the very first moment of the trip, to the very last.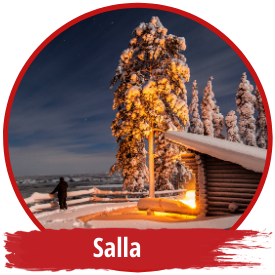 Get away from the noise and step into the wonderful wilderness of Salla. This is the home of the reindeer, and it is open year-round. Salla, in the middle of nowhere.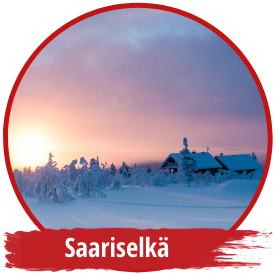 Saariselkä is around 160 miles above the Arctic Circle. Whether it's an adult only vacation or family trip, you will be surrounded by unspoiled nature throughout.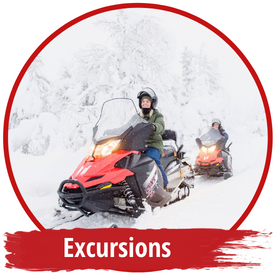 Can't decide by location? In this section you can go depending on the activities you want to enjoy or multi-city travel packages in the Arctic Circle.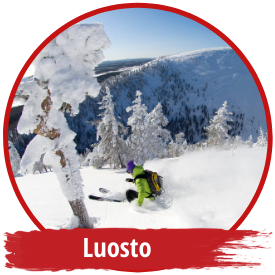 In the heart of Lapland is this peaceful village with typical Lappish huts and very few inhabitants… the perfect place to get away from the routine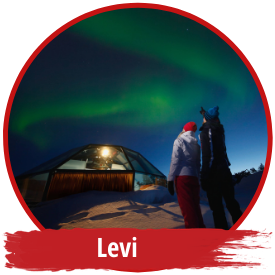 Located in the Kittilä municipality, Levi is home to a beautiful ski resort, stylish shops, delicious restaurants and an exciting nightlife.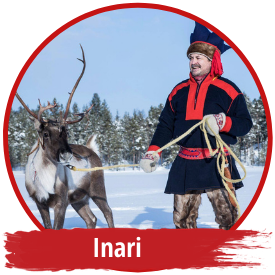 Heading north, you'll find Inari, the Sámi capital of Finland. One of the largest and least populated areas, where the largest lake in Lapland is located.
OUR COMMITMENT TO FINNISH NATURE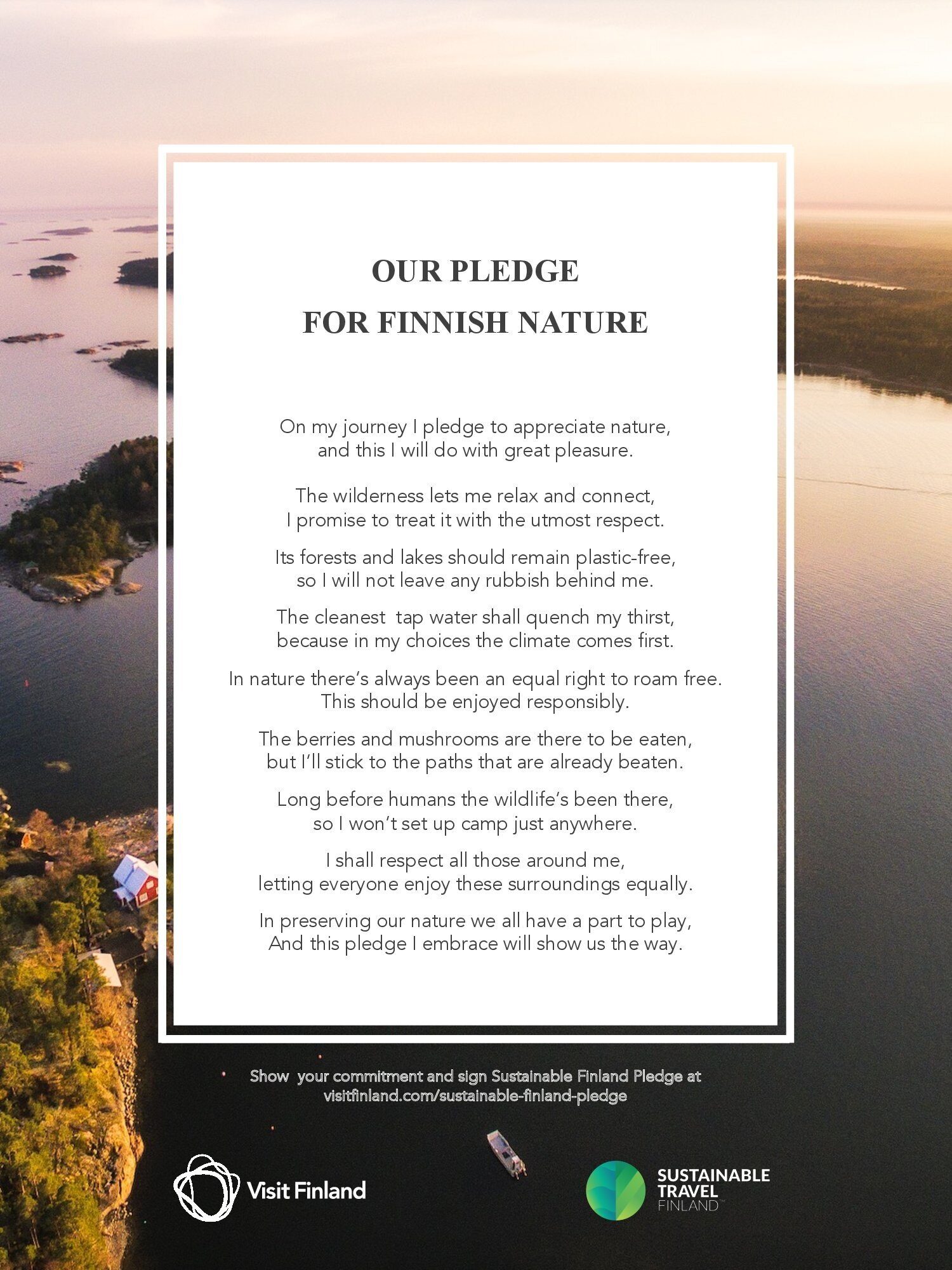 Tourist commitment to nature
On my trip I promise to appreciate the wilderness that can be found throughout Finland. Being surrounded by nature will allow me to relax, disconnect from technology which will therefore allow me to connect with those around me. I promise to follow the Leave No Trace principles and treat this place with the utmost respect. Your forest and lakes will remain plastic-free because I will not leave behind trash. Although being able to roam through nature freely has always been a human right, I will make sure to be responsible. Delicious berries and mushrooms can be found throughout for me to enjoy; however, I will make sure to stay on the designated trails and paths so that I do not damage the growth of the forest. Long before humans traveled through these parts, the wildlife has been there. I will make sure to give the animals their space and be conscious of where I am camping. I will respect all those around me so that everyone can enjoy this beautiful place. In preserving nature, we all have a simple role to play, and with this promise I will be embracing the right path.
Sustainable Travel Finland
The "Sustainable Travel Finland" initiative focuses on the following four dimensions: economic, ecological, social and cultural. This status is only granted to those companies and destinations that have passed the program and have completed the 7 steps. This includes the commitment to tourism principles and having designed a tourism development plan with both short and long-term goals. In the last few decades, tourism in Finland has been growing rapid yet at a steady rate. That is why they are investing in sustainability. The pandemic has given the country time to prepare and to welcome international tourists to a stronger, more resilient and sustainable Finland.
Preferred travel destinations to Lapland… Whichever city in Lapland you decide to travel to, you will be surrounded by the beautiful landscape of Finnish nature. Where the silence and peacefulness are ever-present and will make you feel as if the world is standing still. Lapland has a spectacular winter with breathtaking landscapes covered in fresh snow and temperatures that can reach below 0°F. During the darkest time of year, the sun barely makes an appearance on the horizon. Because of these ideal conditions, you may have the opportunity to watch a natural phenomenon dance across the sky. Lapland is one of the best locations to see the Northern Lights since they can be visible around 200 days out of the year. We at Santa Claus in Lapland® have carefully selected each location that can be found throughout our travel packages. Each destination brings together the most outstanding locations and most exciting activities to create the best tourist package to Lapland out there. And remember to enjoy the silence…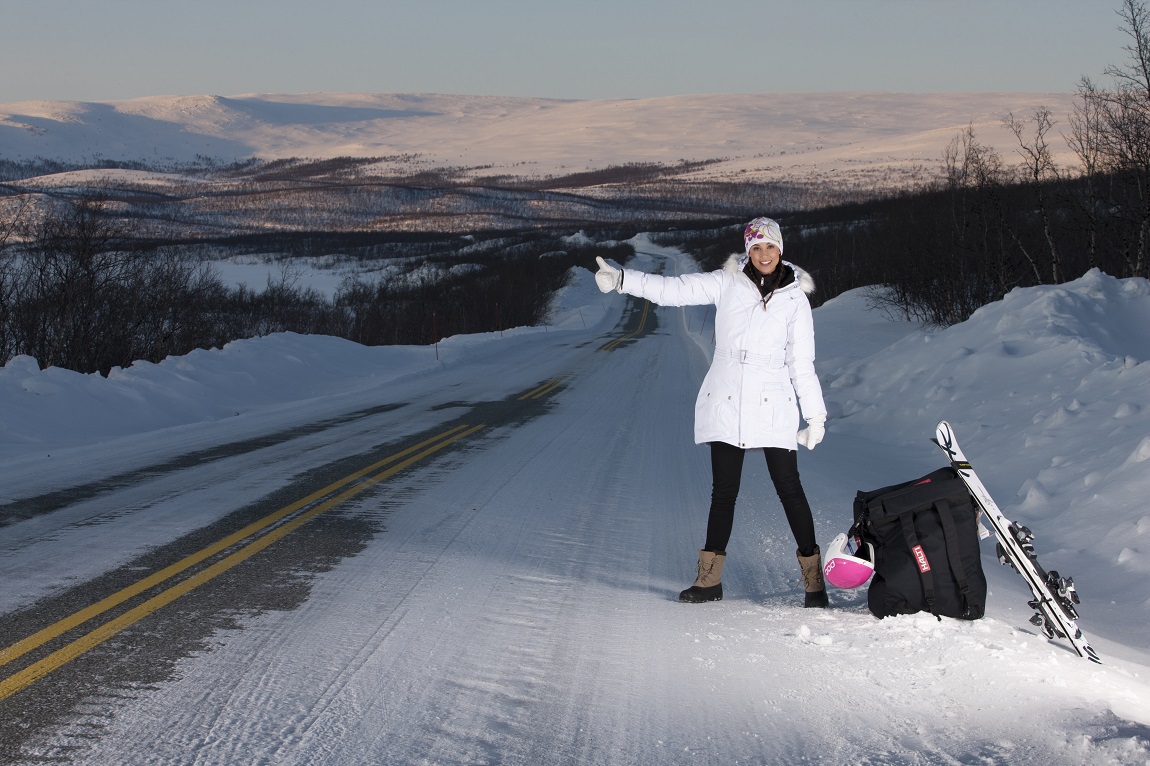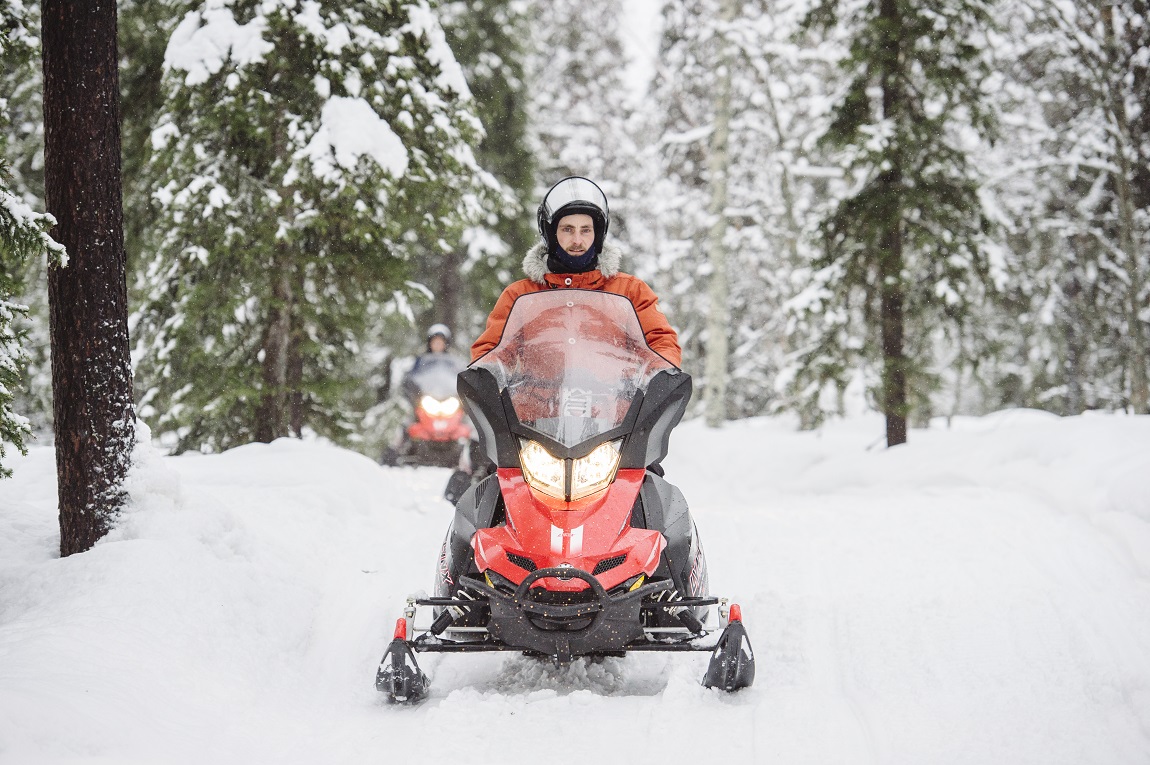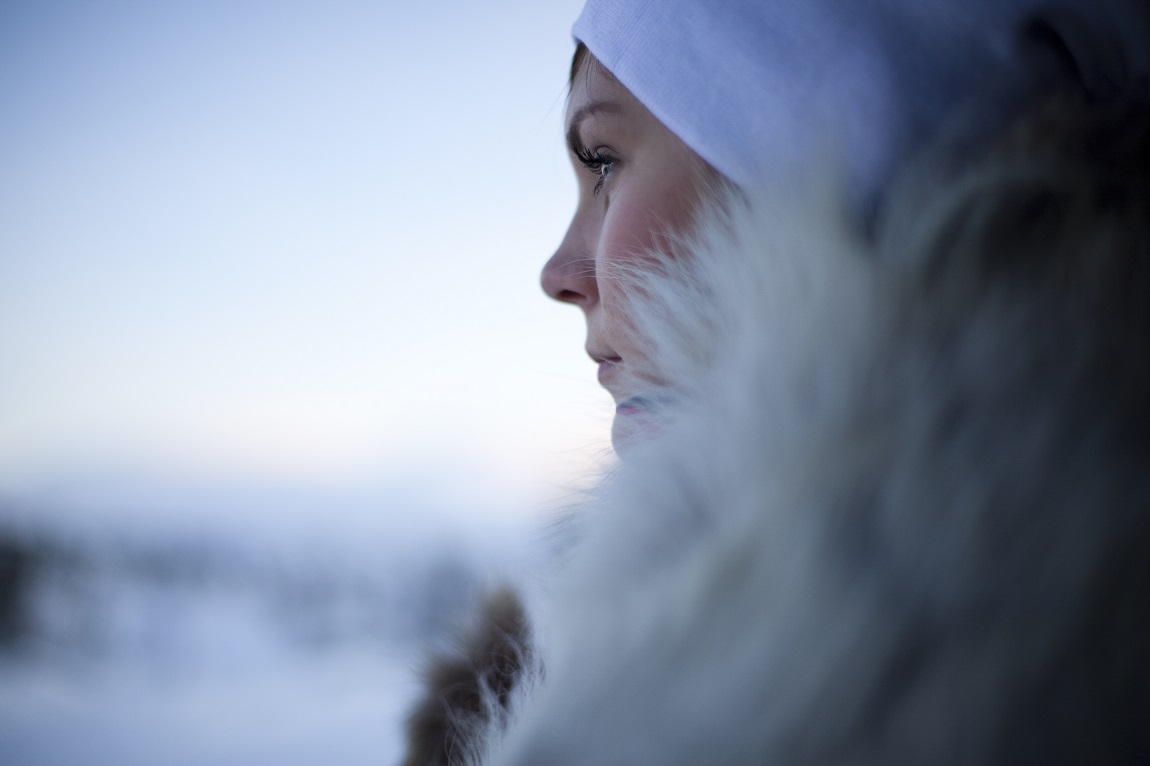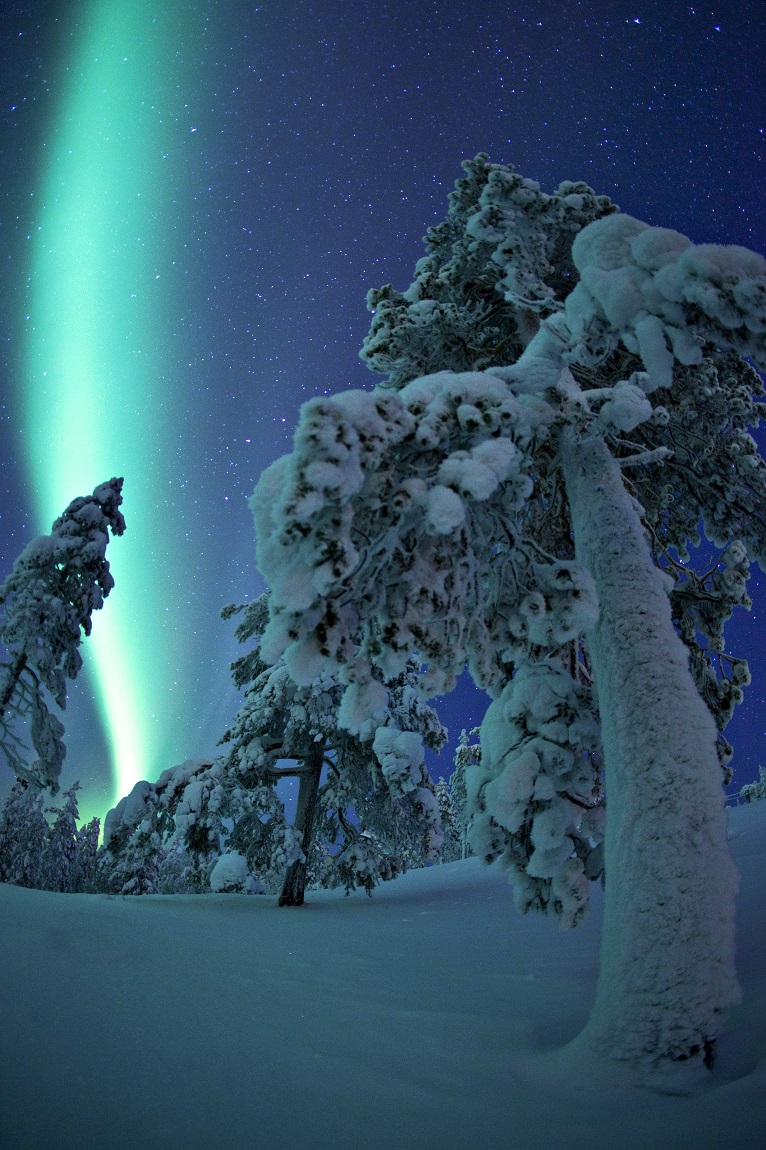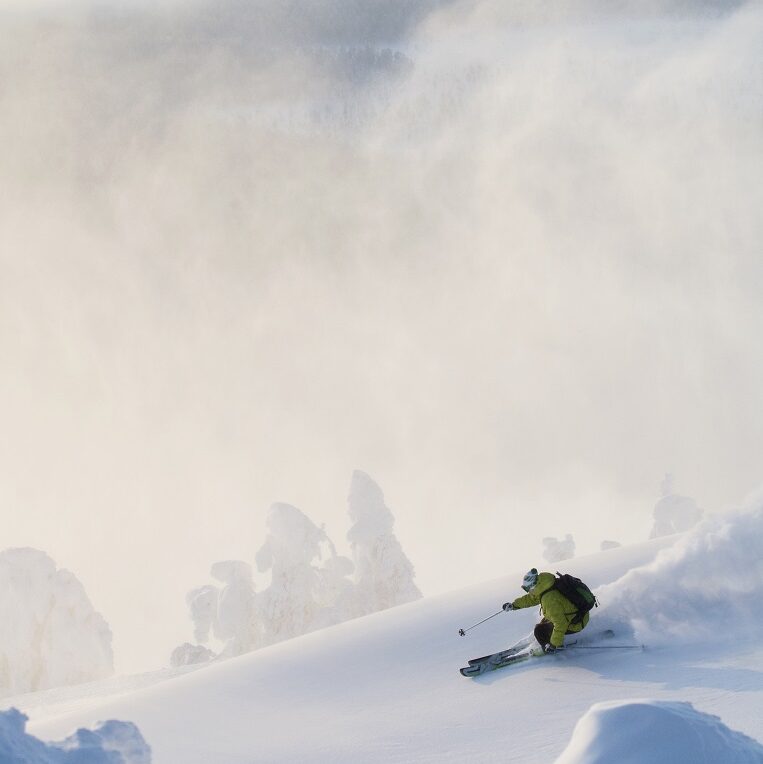 Find the best travel deals to Lapland and discover the best recommended destinations. We can give you the #SCIL guarantee, since we are specialists in both Lapland and family travel. We are Santa Claus in Lapland®!
The perfect trip to Lapland exists and it will be everything your family has imagined. The memories you make on your trip to this beautiful place will last forever. To make sure you have nothing but amazing memories, you want to go with a company that feels the same passion as you and knows the destination perfectly. A company that makes you feel that you will enjoy your trip to the fullest. A company that has only one goal for your travel experience: that it be extraordinary. We combine our experience and passion for Lapland, to offer you Santa Claus in Lapland, an approach to travel that will allow you to experience this vacation to the fullest. Let us be part of your journey so that we can share with you the most organized and comprehensive tours of Lapland, the country of Christmas. Not only do we have years of experience sending families to Lapland, but we also have the best deals on vacation packages. We want to travel to Lapland with you to make sure everything goes smoothly. We have our customer service department at your disposal for any questions you may have, whether it be the best destination that we recommend for your family or the best travel package we have available based on your budget. You can reach out to us by phone or email. #Lapland
Our team at Santa Claus in Lapland® is offering you an amazing trip to Lapland, an experience that will awaken all your senses. Lose yourself in the beautiful untouched surroundings of nature, enjoy all the exciting adventures we have to offer and feel the magic that is all around you in this country of Christmas. This journey to the Arctic Circle will be one that your family will never forget. Traveling to Lapland is much more than just a trip, it is an adventure in search of happiness. We are the experts in family trips to Lapland, specialists in one of the most surprising destinations on the planet and we offer you the best service, the most complete information and our #SCIL guarantee. Welcome to Lapland!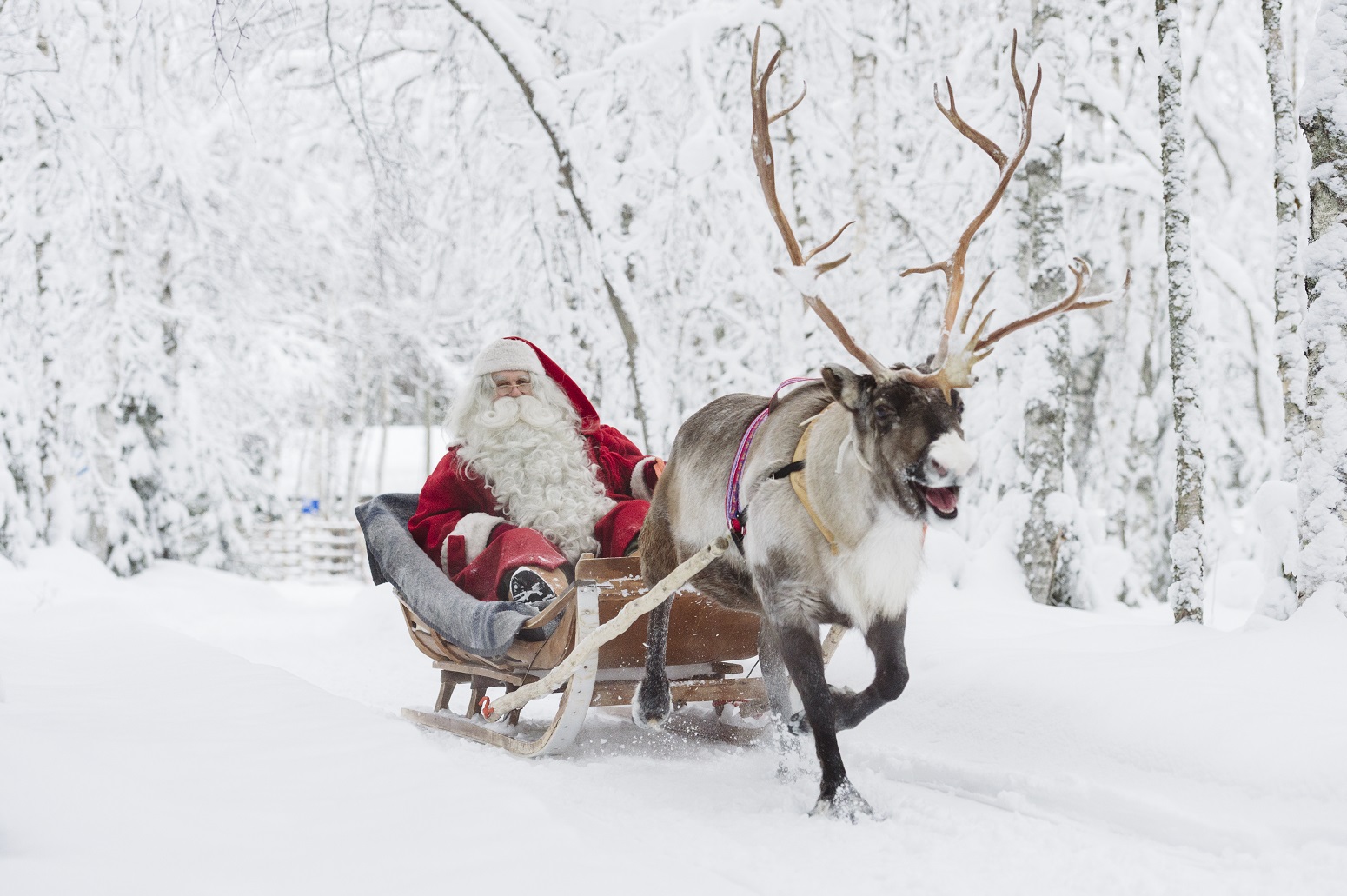 Why should you travel to Lapland with us? Because we have made it our specialty to create unique and exciting trips to Lapland, with a focus on family. Our parent company in Spain has been open since 2008 and has been chosen by thousands of travels. We have decided to bring this amazing experience to the U.S., so that more families can enjoy this wonderful adventure. All our family vacation travel packages are carefully designed so that we can guarantee an organized and carefree trip. You will be able to choose from the best resorts available, which include accommodations in luxury cabins and glass igloos. All our professional guides have experience in coordinating the family activities based on the age of each participant. From sleigh rides with reindeer to powerful snowmobiles, this is one of the best places to travel for a family vacation. Best of all, you will have a private meeting with Santa Claus in his secret refuge. We know all the secrets of Lapland and we want to share them with your family. We understand what you are really looking for and will make sure that your dreams come true. We are offering the most well-rounded family vacation to Lapland. This will be an adventure for the whole family, to a place that you will probably visit only once in your life, so we will make sure that everything is perfect. Welcome to Lapland; Welcome to the land of magic!